GIVE GARDENA
We cant help everyone, but everyone can help someone. - Ronald Reagan
GIVE GARDENA
We cant help everyone, but everyone can help someone. - Ronald Reagan.
WHO WE ARE
Charitable Fund Benefitting Gardena is a non-profit which enriches the lives of  Gardena's residents and visitors.
WHAT WE DO
A non-profit organization that provides supplemental resources directly to City of Gardena programs and community organizations to enhance the lives of individuals facing adversity.
WHY WE DO IT
To impact, empower, and inspire our community to work together to improve the lives of our most vulnerable population.
years of fundraising to help our youth, seniors, and at-risk population
Co-Sponsored Fundraising Events
UPCOMING EVENTS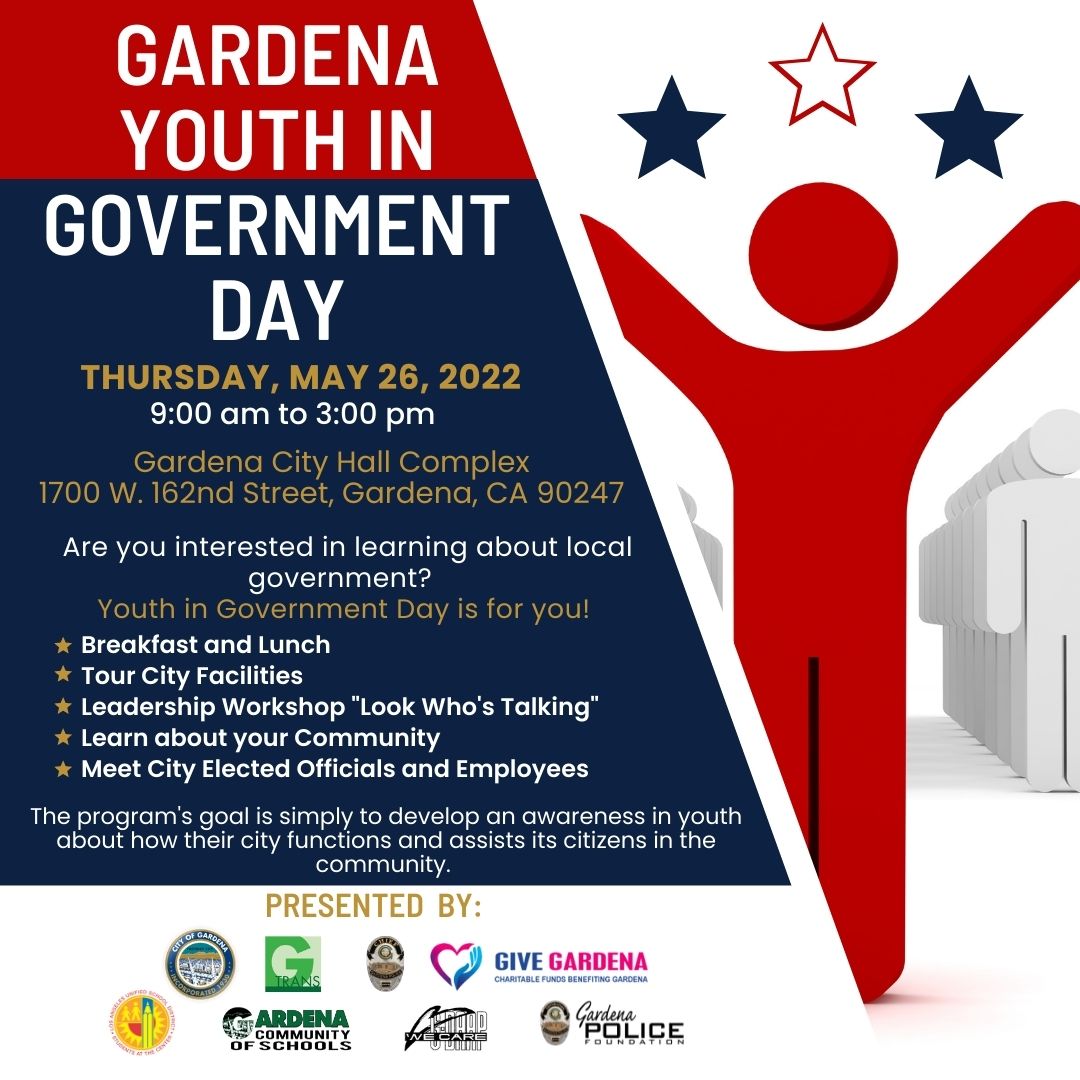 GARDENA YOUTH IN GOVERNMENT DAY
Gardena Youth in Government Day.  Focusing on harnessing the energy of our future city leaders and enhance their knowledge of how their voice makes a difference.
Thursday, May 26, 2022. 9:00 am – 3:00 pm
GET INVOLVED
It's just that easy to make something amazing
If you would like to learn more, please call 310-217-9537